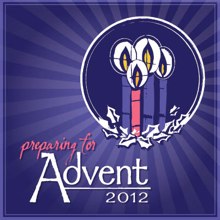 The link above is to Loyola Press's Catholic Faith Formation Facebook page.
I'll be featured there this Wednesday, October 24 on their Preparing for Advent series highlighting how catechetical leaders from around the country prepare their parish communities for Advent.
Here's a description of the page:
How are you preparing your faith community for Advent? How are you preparing yourself? Faith formation leaders across the country answered these questions in anticipation of the joyful season of Advent. All next week, Catholic Faith Formation's Facebook page will be sharing their answers, from baking projects and Scripture readings to candlelight services for college students and "Advent Trees of Kindness." Visit the page for inspiration in your Advent preparations, and check out their newly-compiled resource page full of activities, prayers, videos, articles, and more to help you make the most of this sacred season.
Check out the responses that are already posted from my friends Joe Paprocki and Jared Dees. They will also feature my other friends William O'Leary and Joyce Donahue.
As it says at the end of the quote, they've also compiled a resource page to help you prepare for Advent.
I hope you find lots of great ideas for Advent devotions and classroom activities.
I know this is only October. However, you realize that Advent is only 6 weeks away don't you?
Happy researching!