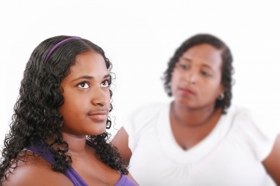 What do you say when your son or daughter doesn't want be Catholic?
When they don't want to go to Mass or refuse to go to CCD?
To the kids out there, do you think your parents are forcing you to be Catholic?
Obviously, this parent/child conflict over religion is a real issue.
I know because I get a ton of traffic from parents and kids searching on this topic.
The statistics are pretty telling too. The majority of millennials are absent from the Catholic ranks.
As someone who's been on both sides, a kid wanting to drop Catholicism and a parent wanting to keep my kids Catholic–here's my take.
[Read more…]