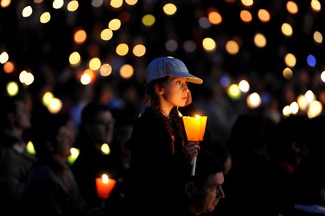 Catholic religious education is failing.
Catholic children are instructed in the Faith, yet the Church is hemorrhaging members.
Most of them are going to evangelical protestant churches. They're not leaving Christianity, just the Catholic Church. Why?
I've found one clue in Fr. Michael Gaitley's book, "The 'One Thing' Is Three."
One concept with powerful implications. It's called the enrichment of faith.
It was the key to John Paul II's pastoral strategy. It could be the key to making a new evangelization actually happen. Here's what keeping faith real is all about.
[Read more…]