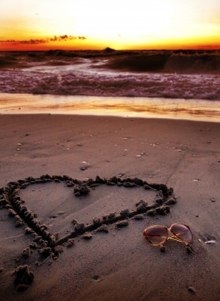 I really enjoyed this article by Michael Hyatt called The Four Disciplines of the Heart and wanted to share it.
In this article, Hyatt talks about the need we all have to step back and take some time to recharge.
This is something I'm not always good at so it really spoke to me.
Hyatt outlines four ways or "disciplines" that allow you to do that.
They are:
The Discipline of Reflection
The Discipline of Rest
The Discipline of Recreation
The Discipline of Relationships

What are the four disciplines?
Reflection is basically biblical prayer. Reading and reflecting on God's word and allowing it to penetrate your heart. Doing this gives you creative insight and improves your teaching.
Rest is just that–rest. Taking time to just do something else. I like to just play with my kids and forget about the computer and email for awhile.
Recreation is more than amusement Hyatt says. It's activity that allow you to create something and express yourself. Painting, writing, and baking are some ideas for this. I think a lot of people get this from gardening as well.
I like to think of recreation as re-creation–doing something that allows you to get in touch with yourself and what's going on inside you. It helps to renew you and make you whole again.
And finally, relationships. This is simply connecting with people you know, like, and love on a deeper level. This can be re-creative in itself I think.
Social media relationships are fun, but nothing beats a deep theological discussion with a friend. It's very energizing!
Why is this important for catechists?
I think it's important for catechists to step back and take some time to refocus.
Volunteer catechists usually work full-time or have full-time duties in the home. Then, there's the catechetical duties on top of that. It can be a lot!
You might think you don't have time to step back. You may be tempted to skip that and go right into the lesson planning.
However, your work for the Lord can not run on your own power or ingenuity. It has to be powered by the Lord.
You can't be an effective catechist without regular prayer. You need that–and the Church needs you to be a catechist!
Why is this important for catechetical leaders?
For catechetical leaders, this is extremely important.
Often in lay ministry, the line between personal and ministry is blurry. There's always something to do and too few people to do it.
You feel guilty not giving more of yourself. It feels selfish if you don't attend every function.
But for leaders it's even more important to rest and re-create! If you don't, you'll burn out.
Catechetical takeaway
I think the most important of all these disciplines is prayer.
Prayer is the force multiplier discipline because it has the ability to accomplish the other three as well.
It seems like a waste of time when you're busy and strapped for time. However, you need that spiritual energy to flow into you before you can give it out to your students.
"The soul of an apostle–it should be flooded first of all with light, and inflamed with love, so that, reflecting that light and heat, it may enlighten and give warmth to other souls as well."

The Soul of the Apostolate
I'm writing this post as much for myself as for you. I need to continually be reminded of this myself. I have the tendency to neglect prayer to work, work, work. But that's a recipe for failure.
These four disciplines, and especially reflection or prayer, are key to being filled with God's light and love to in turn radiate it in your catechesis.
Take some time to work these into your schedule. You'll see how not working on catechesis can actually make you a better catechist.