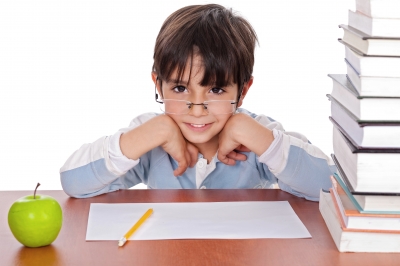 [This is a part of the Fundamentals of Effective Catechesis series]
It's a simple formula.
Education is oriented toward action. The goal of learning something is to do something.
You go to Driver's Ed to become a driver.
You go to soccer practice to play in soccer games.
You go to cooking school to be a chef.
So, why do you go to religious education classes? Is it merely to learn about the Catholic Faith? Effective catechesis is about more than that.

St. Paul's catechetical goals
It's pretty obvious when you read St. Paul that mere religious knowledge was not the goal of his instruction. Knowledge was meant to be the catalyst for action.
In Colossians, Paul prays that they have "spiritual wisdom and understanding" in order to "lead a life worthy of the Lord, fully pleasing to him, bearing fruit in every good work and increasing in the knowledge of God" (Col 9, 10).
Learning about God should move you to live in harmony with God and bear fruit for him by your actions. This, in turn, leads you to a greater knowledge of him and his ways.
Spiritual maturity, the ultimate goal of catechesis
What does every parent want for their children? That they mature, grow and become healthy, happy, productive members of society. As a father, I want my children to have the knowledge and skills to do anything they want, to be fulfilled in a life's work that's meaningful and exciting.
St. Paul says he teaches Christ's wisdom to "present every man mature in Christ" (Col 1:28). Mature can also be translated as perfect.
Christians are children of God, but that doesn't mean God wants us to be childish and never grow up. Spiritual maturity is important because it's who we're meant to be. We're not meant to stay children physically or emotionally. We're meant to life-giving lovers in imitation of Christ. That won't happen if you stay spiritually immature.
Catechists…parents?
Paul says the gifts of apostles, prophets, evangelists and teachers is "to equip the saints for the work of ministry, for building up the body of Christ" in faith and knowledge (Eph 4:11-12).
This is complete when a person reaches spiritual "mature manhood, to the measure of the stature of the fulness of Christ, so that we may no longer be children" (Eph 4:13-14). I suspect that's "manhood" in Christ and applies to women as well. 😉
Mature, adult Christians are strong in their faith. They aren't swayed by trends, fads, false teachings or crafty fakes. They can give of themselves in service and love. They are able to use their spiritual gifts for the benefit of others and the Church.
Real fulfillment and happiness comes from being a fruitful and productive member of God's faithful. And, that spurs you on to go deeper in knowledge and love of God.
In a way, catechists are like spiritual parents to their students. They raise them to maturity in Christ. St. Paul even refers to himself as a father to his disciples.
Catechetical takeaway
Christ did not come to merely give us religious knowledge. He came so that we could have life and "have it abundantly" (John 10:10). Christ's teaching was not ordered toward religious knowledge but religious life–a full, active, mature religious life!
The real goal of your catechesis is not knowledge. That's only the means to the end. Religious education is meant to foster religious living and maturity in Christ.
The real trick is conveying and building that in your students. More on that one to come!
What do you do to help your students live what they learn? The comment box is open! 
This is part of the Fundamentals of Effective Catechesis series.  I'm laying out the system of catechesis I learned at Franciscan University of Steubenville. If you like this post, check out the other parts.