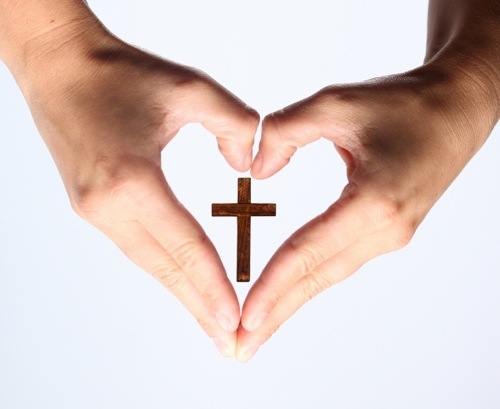 This is the official announce post of the new blog series that will cover the nuts and bolts of evangelization.
Why Evangelization?
My fascination with evangelization began almost immediately after I came back to the Church. Right away, I felt the need to help people see the awesome beauty of Catholicism. I went to Franciscan University to learn how to convert people. That's exactly what I told the orientation team when I got there!
What I didn't know, however, was the actual "how to" of evangelization wasn't so easy to learn. I studied, experimented, tried new things and changed approaches many times (much to the dismay of those who worked with me). Much of what I thought would work didn't. Often new ideas came from unexpected places. I kept what worked and discarded the rest.
What I've Learned
Here are some things evangelization is not:
Apologetics. This doesn't mean reasoned arguments are not necessary or that apologetics isn't important. It means most people are not argued into the Church.
Expounding in detail the doctrines of the Church. Evangelization is a matter of the head and the heart…in almost equal measures. Understanding what the Church teaches is essential but it's not the only thing.
Catechesis. Although catechesis can (and must) be evangelizing and is a vital part of the overall strategy of evangelization, catechesis on it's own is not evangelization.
Evangelization is not any one of these things alone but each one of them plays a part in it's appropriate place and in the right measure. I should also say I'm talking about leading people to initial conversion, which is a crucial piece of the puzzle that's largely missing in the Catholic Church.
10 Basics of Evangelization
What I'm going to say is not new or revolutionary. In fact, it's in the Bible! You probably understand this intuitively. However, the fact is that most people don't practice this stuff, so I think it's worth writing about. All of this was revolutionary to me, and if it was news to me, then I know there are others who can benefit from this knowledge as well.
Here are 10 posts: